New coronavirus infections in India reached a record on Wednesday when crowds of pilgrims gathered for a religious festival, despite oxygen shortages and severe restrictions in other areas.
In the last 24 hours, the country has reported 184,372 cases, according to the Ministry of Health, with a total infection rate of 13.9 million. The number of deaths increased by 1,027 and the number by 172,085.
Reporting less than 10,000 cases a day earlier this year, India became the worst-hit country since April 2.
India's richest state, Maharashtra, the epicenter of the national second wave, which accounts for about a quarter of the country's cases, must enter a full blockade at midnight local time to try to curb the spread.
On Wednesday, the Mumbai commercial center was bustling with shoppers, stocking up before the law went into effect.
There were snake queues near many grocery stores.
Elsewhere, overstretched private hospitals are turning patients away, placing an increasing burden on public institutions.
In the western state of Gujurat, local media showed a long line of ambulances waiting near the Ahmedabad civilian hospital.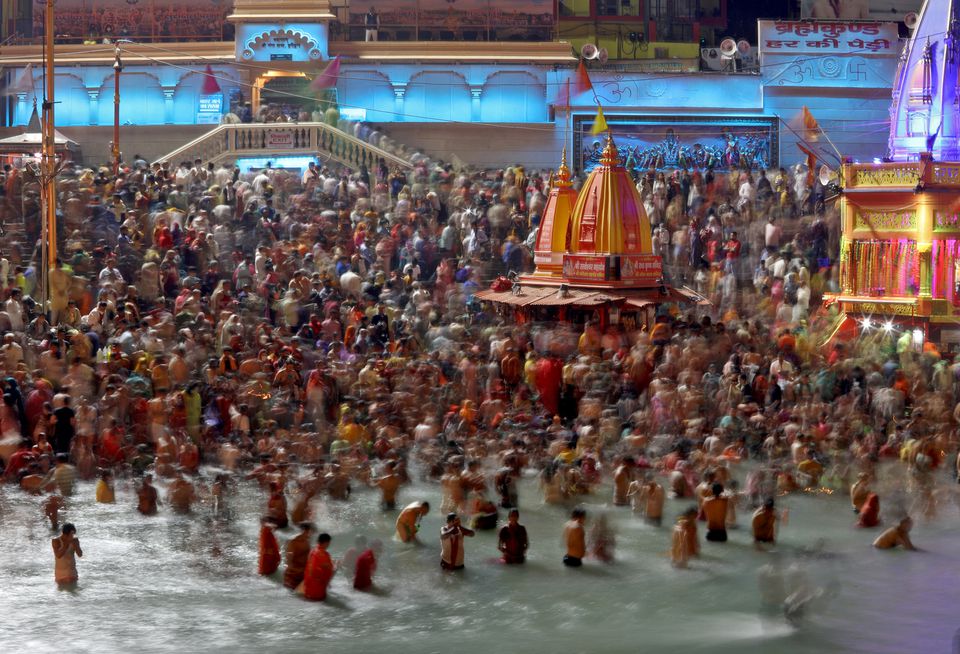 However, hundreds of thousands of devout Hindus gathered to swim in the Ganges River on Wednesday, the third day of the weekly Kumbh-Mela festival.
Sanjay Gunjal, the festival's inspector general for police, said about 650,000 people were bathed on Wednesday morning.
In the last two days, according to the government, more than a thousand cases have been registered in the Haridwar district.